TVPlayer Plus – Pay TV for a fiver a month
Sometimes there are channels you may want to watch, but you may not want to pay the full premium tv subscription service costs per month. These channels are all accessible via cable or Sky TV platforms, however often as part of a pack meaning the cost soon adds up. TVPlayer Plus hopes to get around that by charging a small £5 per month subscription to give you access to 25 (currently) extra channels, on top of the Freeview ones you can already recieve.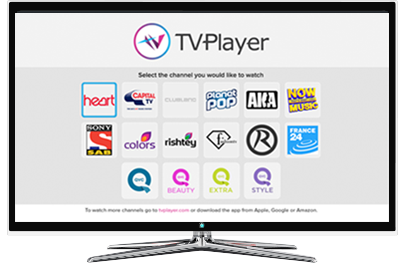 The service will operate via an App available on compatible Freeview HD TV's and Set top boxes, connected to your aerial and internet connection.
For more information go to http://tvplayer.com